JOJOBA L.W. - Cod. 904639655

---
JOJOV.E - Cod. 903646901

---
POLIVIT CREAM

500 ml - Cod. 904639679
100 ml - Cod. 904639705
---
JODERMA dermo-cleansing oil
Cod. 902790892
---
DERMOLIO - Cod. 905822122

---
JOJOBA SHAMPOO - Cod. 901836510

---
ALKALINTIMO - Cod. 905858522

---
JOJOBA INTIMATE WASH - Cod. 903646863

---
JOTEA INTIMATE WASH
15 samples - Cod. 933931281
125 ml - Cod. 931522078
---
JOJOBA FOR LEGS - Cod. 905978577

---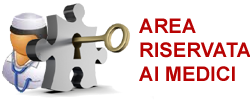 ---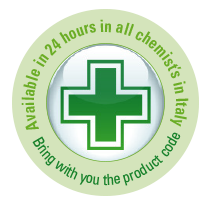 Jojoba Research Centre
---
The Idra Cosmetici is a company with experience, seriousness and competence, arises to the avant-garde in the formulation of skin cosmetics. A specialized team are continually researching new natural substances and raw materials which are selected after careful and methodical analysis. Our products are formulated from substances skillfully drawn from nature : plant extracts, active ingredients and essential oils of proven efficiency, the optimal synergy for the best cosmetic solution.

We work closely with Dermatologists, Allergists and Pediatricians, in search of new formulations, to protect, fight and slow down the aging of the skin. In this continuous research based on formulated products and studied for our C R J range " Centro Ricerche Jojoba".

In the C R J range of products, which all contain, in addition with precious oils and active ingredients, Jojoba Oil cold pressed quality, has extraordinary properties and unique characteristics. Jojoba oil is formed from a mixture of esters from a long chain between unsaturated fatty acids and alcohols with the absence of glycerin molecules ( from this is defined liquid wax and wax extracts ).

Jojoba Oil

. Contains alfa, beta and tocopherol ( Vit E )
. Sebosimile, that totally penetrates the epidermis, leaving no traces of grease
. High moisturizing and emollient
. It acts as antibacterial and antifungal
· Our products have been tested for efficiency and safety by prestigious research laboratories and Italian University.

Our objective is to create dermo-cosmetic products which are safe and effective, designed in harmony with Man and Nature.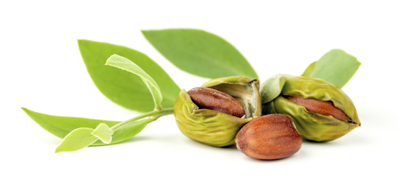 JOJOBA L.W.

100% Jojoba Oil. Moisturizing, emollient against dry skin and itching.




JOJOV.E

100% Jojoba Oil with vitamin E. Indispensable in all cases of skin irritations and mucosal.




POLIVIT CREAM

Emollient cream, readily absorbable. Useful for cosmetic treatment for Psoriasis, Eczema, dry skin, Radiotherapy.





JODERMA DERMO-CLEANSING-OIL

A mixture of cleansing oils to cleanse the body, without surfactants. Suitable for very dry brittle skin normally intolerant to common cleansers.




DERMOLIO

Cleansing oil for dry and delicate skin, with Jojoba Oil and Vitamin E.

JOJOBA SHAMPOO

Delicate shampoo for all hair types, frequent use, also if dandruff is present without Les.




ALKALINTIMO

Personal Hygiene Cleanser for adolescents and menopausal women. pH 7,8. Without LES and perfume.




JOJOBA INTIMATE WASH


An everyday personal Hygiene cleanser. pH 4,5. Without LES and perfume.




JOTEA INTIMATE WASH

Fluid emulsion moisturizer for skin and personal Hygiene. pH 5,5/6, for sensitive skin, fragile and reddened. Indicated for all forms of dryness, irritation, burning and itching. Without LES.




JOJOBA FOR LEGS


Cool Gel , improves microcirculation of the lower extremities, fatigue and heavy legs.