HV ALL
---
HV SERENO MAG
---
HV RELAX
---
HV BUONA NOTTE
---
HV SAMELI
---
HV INS EB
---
HV COLO
---
HV IPER COL
---
HV IMM 1
---
HV ALGIE AR
---
HV RISCHIO TMG
---
HV PRESS
---
HV MIX GB
---
HV SABAL BORO
---
HV PACE PANCIA
---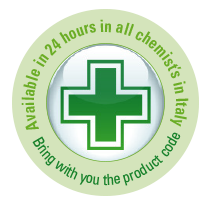 HEALTH'S PHYTO
---
The HEALTH'S PHYTO range was formulated with the aim of offering physicians a set of products made from a mixture of herbal remedies in total dry extract form, titrated rich in active ingredients with a concentration much higher than that of the plant itself. The vast majority of the HEALTH'S PHYTO range of products are composed of dry plant extracts with or without added vitamins and minerals. Some of these contain natural active ingredients of the body itself to replace deficiency, others contain a mixture of amino acids or a mixture of minerals and vitamins. The components of each speciality were chosen and blended so as to enhance and to maximize the therapeutic activity of each plant. Each individual product has been assigned with a name in order to highlight it's therapeutic use and to easily identify when used for treatment or prevention.


USEFULNESS OF PHYTOTHERAPY
Phytotherapy is an old medicine and the origin of medicine itself.
Now it's a proven efficient natural treatment, with undeniable benefits, no side effects unlike allopathic medicine that mainly use synthesis of non-natural active ingredients.
Thanks to numerous scientific evidence of it's efficacy and precise knowledge of the active principles, Phytotherapy, ( herbal medicine ) is an officially recognized medicine ( in France ). The effectiveness of each specialty in the HEALTH'S PHYTO range is connected to the choice of plants that enter into their composition, with or without the addition of vitamins and minerals. Each plant contains many molecules that act in harmony and synergy with other active plant ingredients. The dry extract of micronized power of the whole plant makes the plant very bioavailable, which is similar to the body, so surly effective. Each plant contains several active ingredients for which the synergistic action level makes the therapeutic activity of the whole plant less aggressive, more complete, more prolonged compared to active isolated synthesized substances.


CONVENIENT USE OF THE HEALTH'S PHYTO PRODUCT RANGE
The HEALTH'S PHYTO range will be an easy use both for doctors and patients, a great therapeutic value, a safe cure, only with natural substances, various pathologies, in prevention phase and in acute or chronic cases. Instead of resorting to magistral preparations of plants ES with other components such as vitamins, minerals, amino acids, its's more convenient for the doctor to have quality natural remedies at hand, specific for treating or preventing many common pathologies.
These remedies can be used alone, or combined to an allopathic treament with synthetic remedies to complete the therapeutic treatment; they are effective, for example, for :
- rebalance the immune system
- rebalance the autonomic nervous system
- detoxify he body
- stimulates digestive functions and stomach activities, liver, intestines, etc etc....