DIADERM E
---
DIADERM A
---
DIADERM H
---
DIADERMA RINIL I
---
DIADERMA RINIL A
---
DIADERMA RINIL AB
---
GENO DIADERM JUNIOR
---
GENO DIADERM
---
DIADERM AR
---
ORAL DIADERM
---
RELAX-DIADERM
---
DIADERM C
---
DIADERM F
---
DIADERM P
---
DIADERMA RINIL A JUNIOR
---
DIADERM E JUNIOR
---
DIADERM A JUNIOR
---
DIADERM P JUNIOR
---
DIADERMA RINIL I JUNIOR
---
DIADERMA RINIL AB JUNIOR
---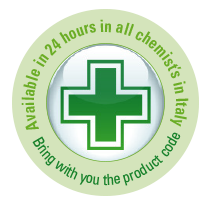 HEALTH'S OILS
---
AROMATHERAPY is a natural cure method, known since ancient times, which nature has always offered, essential oils extracted from plants. Not a dangerous treatment, which does not attack the organism, as opposed to many allopathic remedies; cases of allergies are rare.

The essential oils, also known as essence, are mixtures of aromatic substances extracted from plants, found in leaves, in fruit peel, in resin and wood. Numerous clinic and laboratory experiments have demonstrated a high efficacy of natural essence compared to synthetic treatment.

When you massage the skin with an essential oil, the composed molecules are absorbed by the skin, reach the blood capillaries and are transported into the cells.
To this good benefit we can also join a more general action to all cells which become revitalized and toned.

It is now scientifically known and demonstrated the significant therapeutic effects of essential oils. Gifted with a good antiseptic power, many are real natural antibiotics, with selective properties that unlike synthetic antibiotics and don't have the side effects, such as formation of resistant strains or germ distruction and non-pathogenic bacteria which is useful to the organism : lactic acid bacteria intestinal flora.