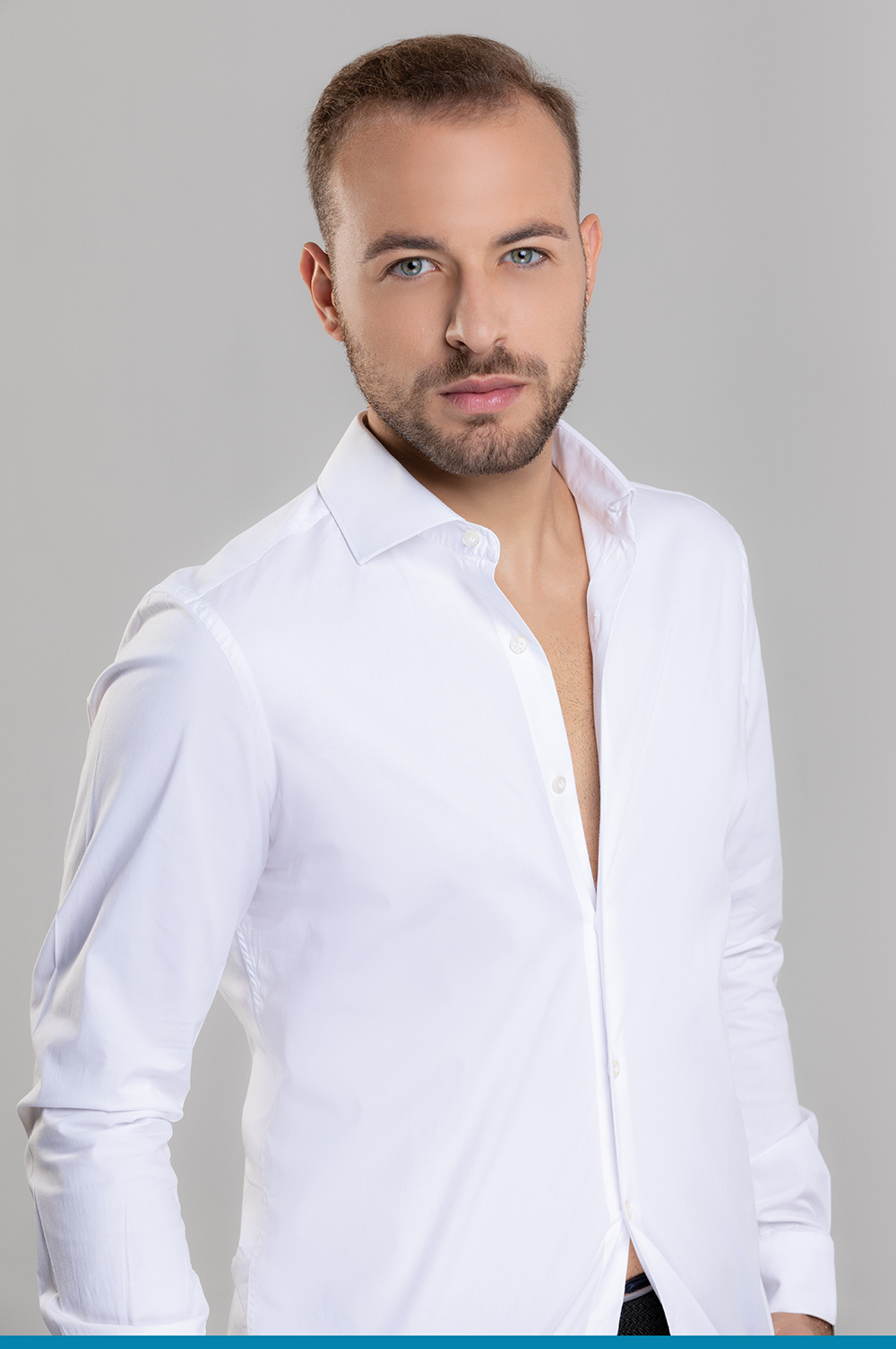 ---
EYE CONTOUR GEL
Cosmetic treatment to prevent, reduce and fill small expression lines.
Contains Jojoba Oil, Hyaluronic Acid, Apricot Extract, Vitamin A, Native Collagen and Moisturizing Factor
HOW TO USE: Apply a small amount of gel with a light massage after cleansing.

---
AFTER SHAVE BALM
Delicate, non-greasy formula, enriched with special moisturising ingredients and Vitamin E. Performs an effective soothing action.
Protects and moisturises deeply your skin. Cosmetic treatment to prevent redness after shaving. Contains Jojoba and Wheat Germ oil, Pollen extract, Moisturizing Factor and Vitamin E.
HOW TO USE: Using fingertips, apply to shaved face, and massage lightly until completely absorbed.
---
INTENSIVE 24-HOUR CREAM
Performs a moisturising, anti-radical and restructuring action.
Contains Jojoba oil, Sweet Almond oil, Hyaluronic Acid, Vitamin E, Vitamin F and Moisturizing Factor.
HOW TO USE: Apply on the face and massage until completely absorbed.
---
SHAMPOO AND SHOWER
African Wind
Cosmetic treatment for hair and body. This product, thanks to its components and in particular to the presence of Jojoba Oil, acts on the hair making it soft and shiny.
HOW TO USE: Apply evenly over wet hair and body and emulsify. Rinse thoroughly.